Windsor Community – Raising Up Pastors
Just a few weeks ago, Windsor Community Church prayed over another new pastor, Stephen Atherton.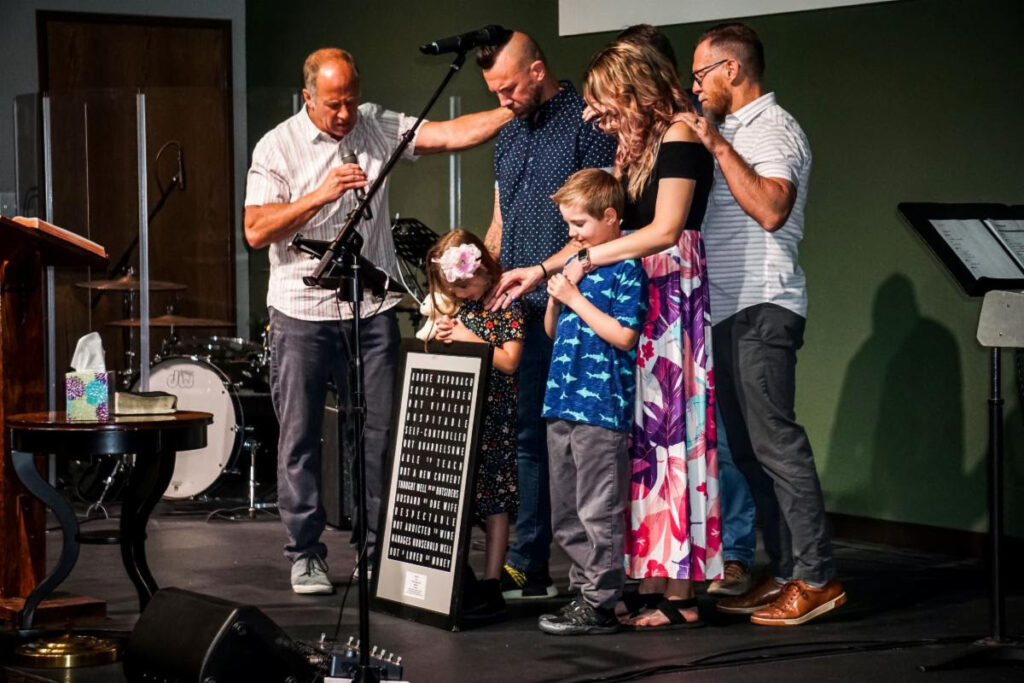 Here's a quick look at Stephen's story:
Stephen has had the desire to serve the Lord in the role of Pastor/Elder since he was eight years old. In God's perfect timing, a large amount of life would be lived prior to this becoming reality. Stephen is originally from Prescott Valley, Arizona, where he graduated High School. He went on to serve four years in the United States Air Force, became a security company Operations Manager, played semi-pro football, and then became an oil field Automation Lead before God allowed him to pursue his dream of serving the Lord in full-time ministry.
In 2012, Stephen began working in the Windsor Community Church Student Ministry and transitioned to full-time Student Ministry Director in 2016. He graduated from the Pastors Leadership Institute in 2018. Three weeks ago, his aspiration to the role of elder came to fruition as the pastoral team at WCC laid hands on him. Stephen desires to honor the Lord with his life, serving in any capacity God would allow with the ultimate goal of pointing people to the true Savior, Jesus Christ, and daily helping lead people into a growing relationship with him.
Stephen and his wife Jen have been married since 2009 and have been blessed with two beautiful children, Malachi and Amarah.
Pray for Stephen, his family, the pastor team, and Windsor Community Church as they enter this new and exciting season together.
Sorry, we couldn't find any featured churches.