Church Launched in Novi Sad, Serbia
Toward the end of last year (November, 2022), you heard about a new church plant in Novi Sad, Serbia led by Slobodan Stojanović. If you weren't able to read the story, check it out here.
We have an exciting update! On April 2, 2023, this brand new church held their first official service in a new location, and it was a huge success. Despite only having 40 chairs available, the turnout was fantastic, and there was standing room only!
We are so grateful to see what God is doing through this church plant, and we want to continue to pray for them as they reach out to their city with the love and message of Christ. Please join us in praying for their success in reaching the lost, that they may become financially stable, and that God would guide and bless them as they work towards becoming an official Crossway Network Church.
In addition to the Novi Sad Church plant, we also want to request prayer for Micah and Julie Wendt, and their newborn baby Jamie. They have been faithfully serving at Mountain View Community Church in Fort Collins and are now preparing to move to Serbia later this year to serve the church there. As they finish up their work in Colorado, they will also be fundraising to support their mission in Serbia. Please pray for their boldness, provision, and guidance during this transition.
We are inspired by the dedication and hard work of Slobodan Stojanović (at the mic below) and his team as they pursue God's calling for their lives. Their passion for the gospel is evident in the way they serve their community, and we are excited to see how God will continue to use them to transform lives in Novi Sad and beyond. As they continue their journey towards becoming an official Crossway Network Church, we ask for your continued prayers and support. May God bless them abundantly as they fulfill His mission in Novi Sad and beyond.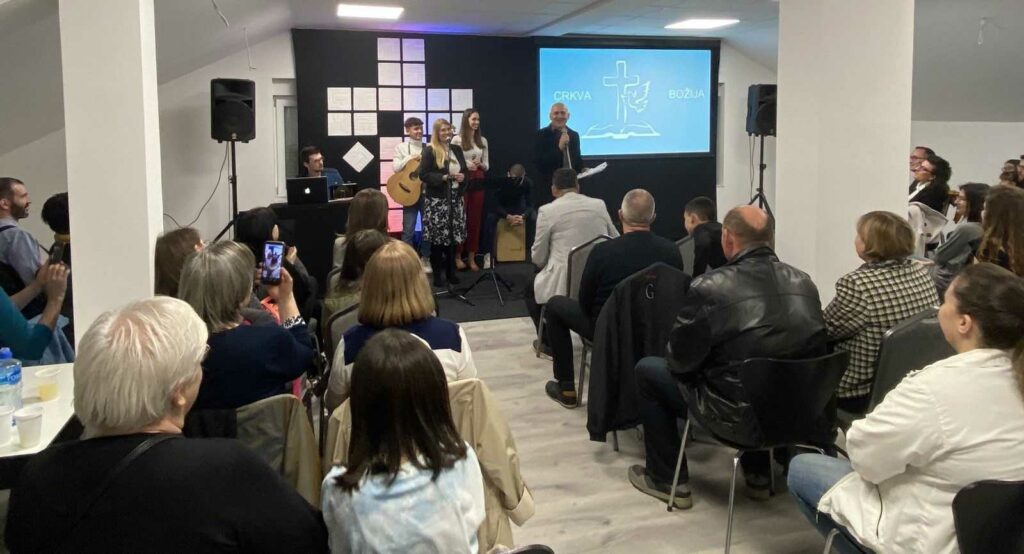 Sorry, we couldn't find any featured churches.