Crossway's First Ever Podcast
Covid 19 has been frustrating to say the least. But as an aspiring "hopeless optimist," I would like to acknowledge a wonderful silver lining of the lovely quarantined pandemic. It has expedited the process of starting a podcast (something I have always wanted to do).
It seems podcasts have become more popular in the last several years and are becoming more accessible and even more diverse. I'm sure you could find podcasts on "Cooking with Cats," or podcasts on "the relationship between ground water and dried worms on the sidewalks of Northern France." There are probably thousands of podcasts on our Christian faith! So why start another? The Sunday School answer? For the glory of God! The other answer? Because we have the platform available and we think people in the Crossing Church and Crossway Network would like to hear from people they know. They'd like to hear about the network of churches they love. They'd like to hear more encouraging ways they can know, love, and obey God. And in the end, this is just another way we can all continue to partner in the gospel of Jesus Christ. And there's likely other good things that will come of it as well. So that's the goal of the podcast: to be a platform of connection and discipleship for our church, and our network.
We launched it all right in the middle of March following the shut downs. My original vision was to start from the beginning as an official Crossway Network Podcast but we decided to start small with a podcast specifically for The Crossing Church (and anyone else who wanted to listen in). I interviewed our pastors and some members here, but very quickly I found myself driven to the bigger collaborative vision. I was already scheming to pull in the pastors and members of other churches.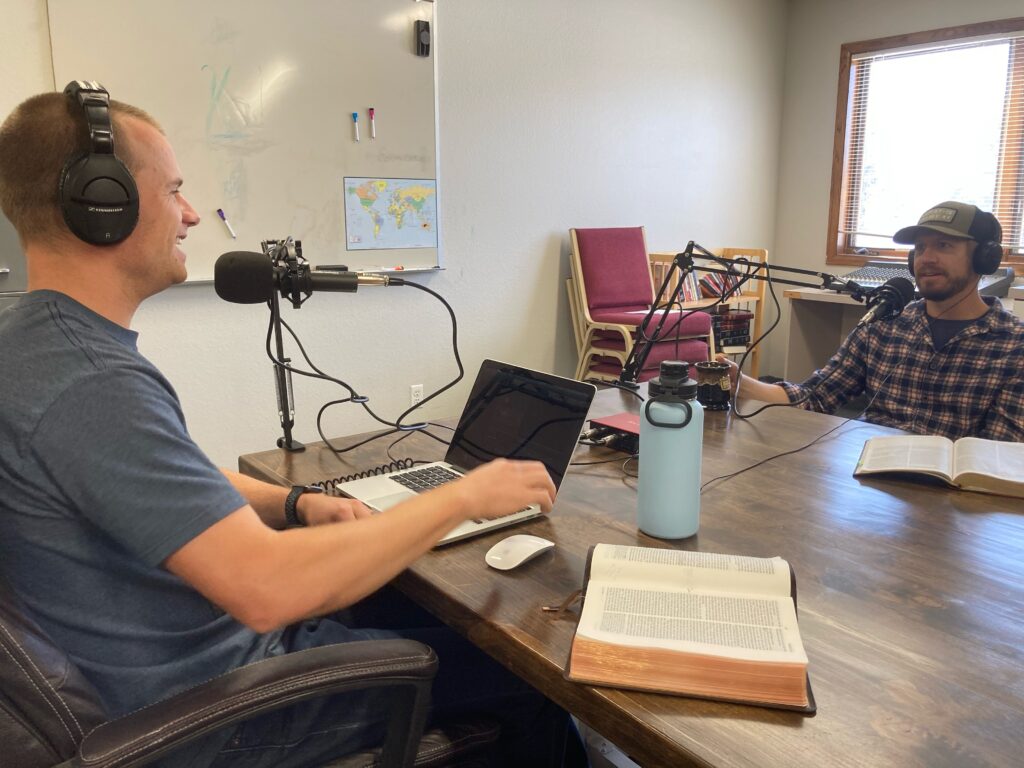 Because of our network and partnership, I have the blessing of being in our "Pastors and Leaders Institute" with the "leaders in training" and pastors from Windsor Community Church, Redemption Church, and High Plains Harvest Church. So I've already been able to interview Dan Harty on church planting, and I will have interviewed Matt Brown by the time this post is published. I also had the chance to interview Tom Harcus on longevity in ministry and his bigger life story when he was in town. I hope to continue to interview pastors and members of other churches including remote interviews for those who are not nearby in Northern Colorado.
If you've got ideas for Crosscast Topics – Please email me at chad@thecrossingfc.org
I hope this resource will help people grow in their love for and obedience to Jesus Christ. I hope it will continue to deepen our partnership in church planting, and be used to cast vision and give updates on churches and church plants throughout our network.
So without further ado…here are all the details you need to listen to our podcast. Take your pick and Enjoy!